Uncategorized

We Buy Junk Vehicles in Houston
We buy all junk vehicles in Houston and firmly believe in the power of good customer service. We also love helping people out. So our friend who is new to the states asked if he could write a few blogs for us. Needless to say his verbiage could use some work but it is entertaining to read, below is his first attempt to familiarize himself with the English language.
Have any junk vehicle? Are you trapped in trouble about your car, what you will do?  Where you go? We have answered your entire question. We are leading a car business in Houston.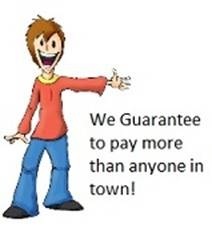 Although our main business is removal car, we also buy and sell your car. We offer free car removal. We give best and appropriate price of your car when we buy junk vehicles from our honorable customer. We don't give any pain to our customer because customer service is main aid of our business. We always try to give best service to our customer. You need not to worry for tow, because we sent a tow truck, the process of buying a car is so easy, if you have a car, damage car, broken down car, it creates lot of problem and makes you dishearten ,Just pick up your phone and call us or contact us in online by filling online form. When you talk with us we offer you a attractive price for your car. if you agree with our price an all conditions, We give you a schedule to pick up your car. In ancient time we will send you a tow car for carrying your car. Our tow driver will met with you in front of your car, he show you a paper, sign the paper and take your cash money on the spot. Then we pick up your car with towed truck. You can leave the place with stress less mind and also cash money.
There was his best shot at writing one of our articles. His English is beginning to improve. Thank you for reading.
As you can see we are a legit company that services all types of people.  We are a company that has built a reputation on all our customers support.  Calling us today will not only get you mounds of cash, but it will also get you a free tow.  So we will get you taken care of all in one day.  When our driver shows up he will have cash on hand to give to you.  All you need is your title and keys, your ID needs to match so that we can make sure that your vehicle is not stolen, because we are a legit company that operates in the area, looking to help any and everyone that we can.  You are a customer that we can hold onto for life.  You need to contact us now so we can take care of you.
Give us a call today, and we will get you all set up.
281-944-5865